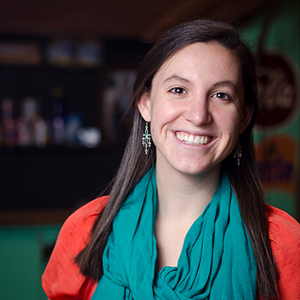 My name is Mara and I'm passionate about emergency relief & development work, fighting human trafficking, and communications. I love exploring new places through travel and doing what I can to help end poverty in all its forms of oppression and injustice.
My career goals are to continue in the international non-profit sector of humanitarian relief and development work, serving those trapped in poverty and injustice through bringing their untold stories to light by means of design, photography and writing.
I am currently working as the Visual Communications Manager at The Bridgespan Group, a non-profit consulting organization that helps other nonprofits and philanthropists develop their strategies in order to have the most impact. Before working for Bridgespan, I spent a year in the Republic of Congo as a Field Communications Fellow with HOPE International, a non-profit organization working in 16 countries around the world to alleviate physical and spiritual poverty through micro-enterprise development, serving over 600,000 clients.While in Brazzaville, I interviewed HOPE's clients and brought their their untold stories to light by means of graphic design, photography and writing. From using my French everyday, to photographing clients in the bustling markets and being in charge of branding our new branch, it was an incredible year. I raised over $540,925 for HOPE via Kiva and over $15,000 in self-support.
I also spent six months interning in World Vision International's Global Creative Services department, where I worked part time with the Emergency Communications department and the Publishing team.
While in college, I created and led over 23 campaigns raising awareness on human trafficking, hunger, microfinance, malaria, HIV/AIDS, and clean water, moving students and community members to take action through advocacy and fundraising.
My specialties include:
• Graphic design
• Communications
• Writing
• Photography
• French
• Leadership
• Collaboration
• Brainstorming creative solutions
---
To get in touch:
Email: mara.seibert@gmail.com
Linkedin: www.linkedin.com/in/maraseibert/
Behance Portfolio: https://www.behance.net/maraseibert